Winterlicious Toronto: La Société
Winterlicous?
What exactly is Winterlicious? Well, my friend, Winterlicious is an event that runs in Toronto for a short period of time during which one can explore some of the best restaurants Toronto has to offer and enjoy three-course meals on a prix fixe menu. This year it ran from from January 25th to February 7th. Over 200 restaurants participate and there are numerous cuisines to choose from. You can choose from cuisines such as French, Italian, Greek, Indian, Creole, Filipino, Jamaican, Peruvian, Moroccan, Chinese and many more. You also have the option to choose according to diets such as pescatarian, vegetarian and vegan.
Here is the website one can look at to see which restaurants are participating.
This year, my friend and I decided to lunch at La Société. It's a French Bistro located in Yorkville. The head chef is Ben Heaton.
I have dined at La Société before and every time is a magnificent experience. First of all, the service there is out of this world. The way in which you're greeted at the door and shown to your seat is just amazing. Throughout the rest of the evening, rest assured that you will be taken care of. The waiters/waitresses will go out of their way to ensure that you have the very best experience. They are so professional, genuinely polite, conversational and attentive.
On top of that, the design of the space is incredible. The hand-painted windows, the paintings on the wall, the glassware, the furniture, the tiles… I could go on and on. Truly, you feel like you've been transported to a bistro somewhere in France. Provided you don't look out the window of course ;)
One last thing, La Société also features a glass stained ceiling!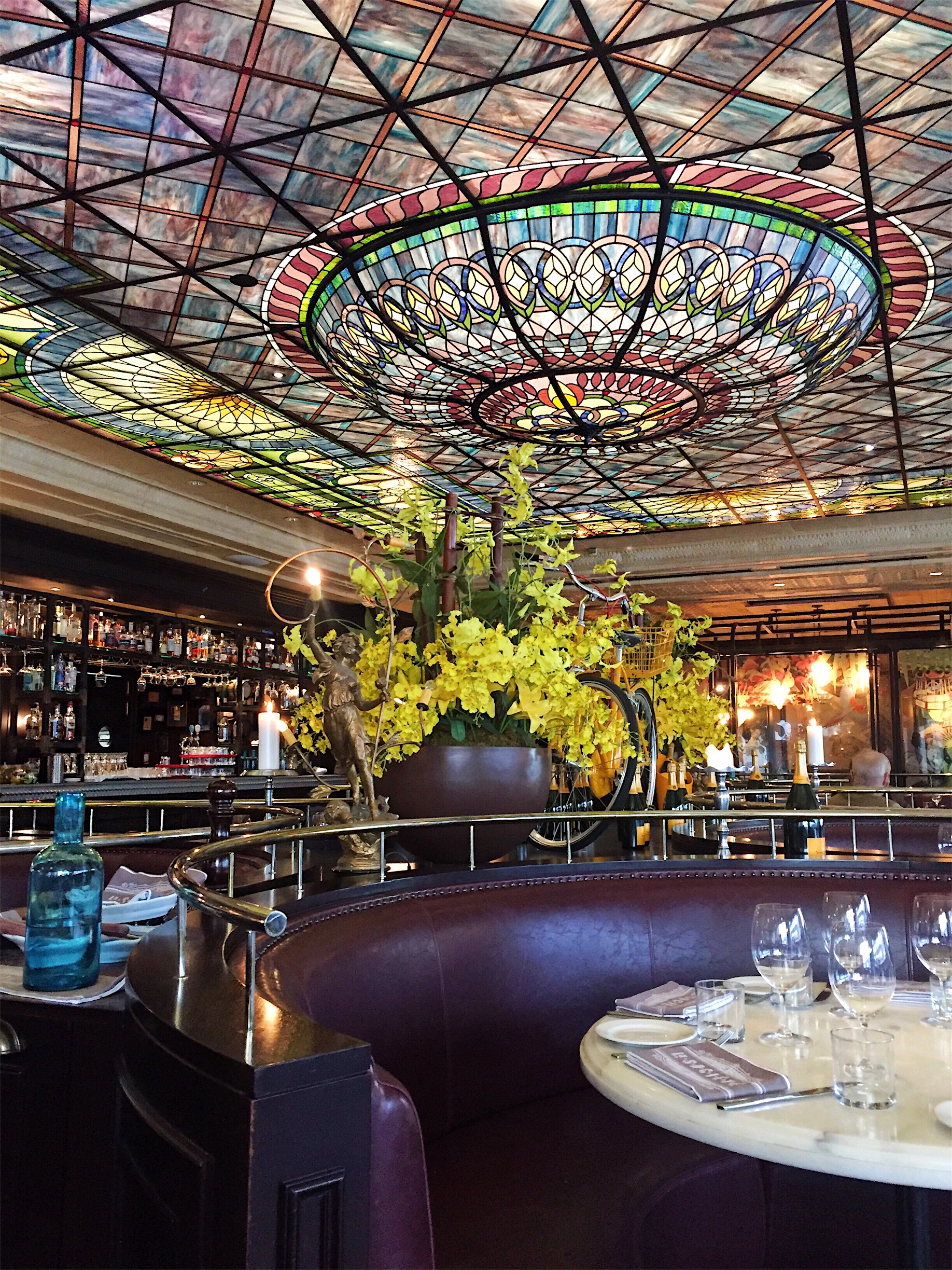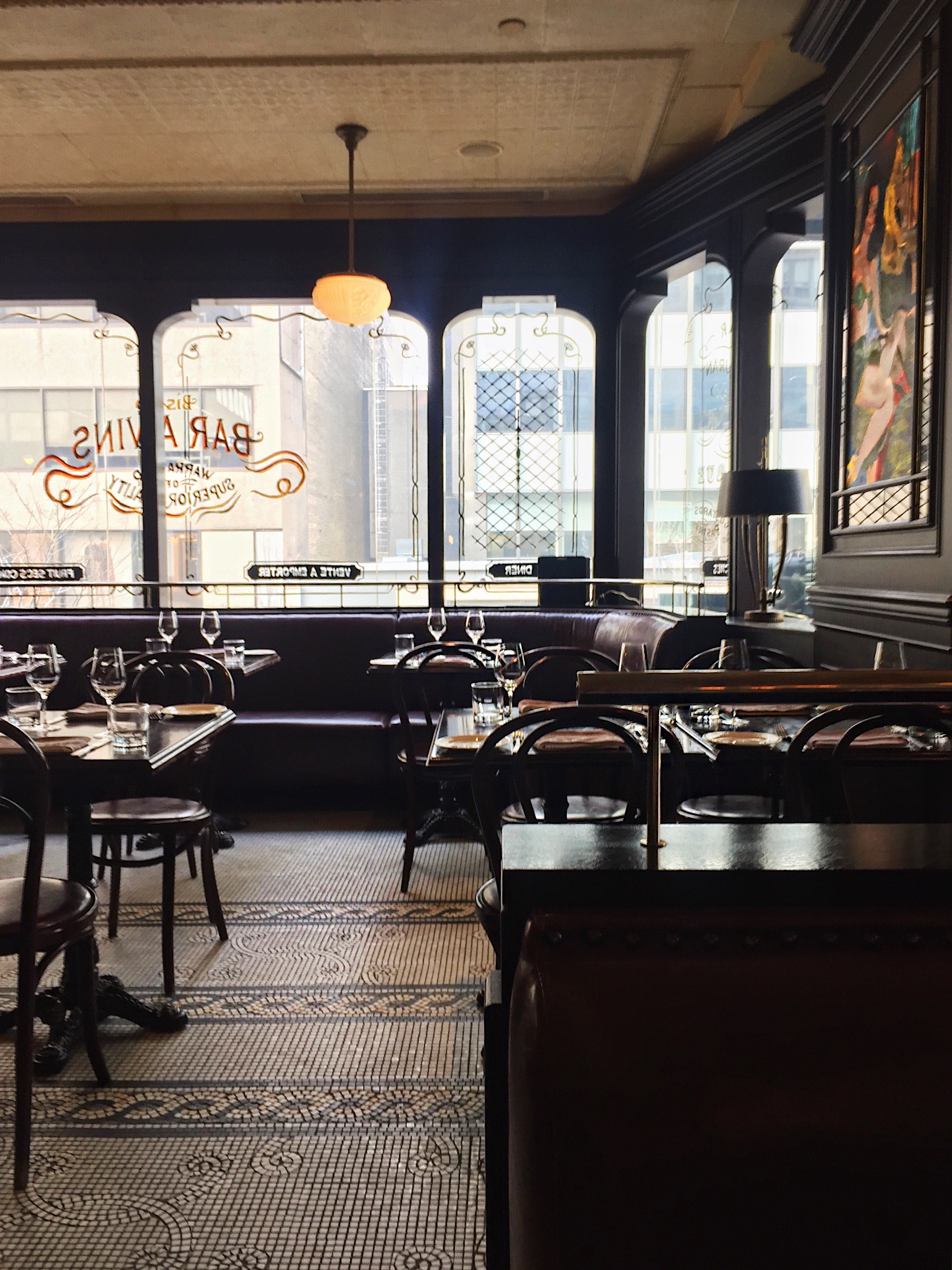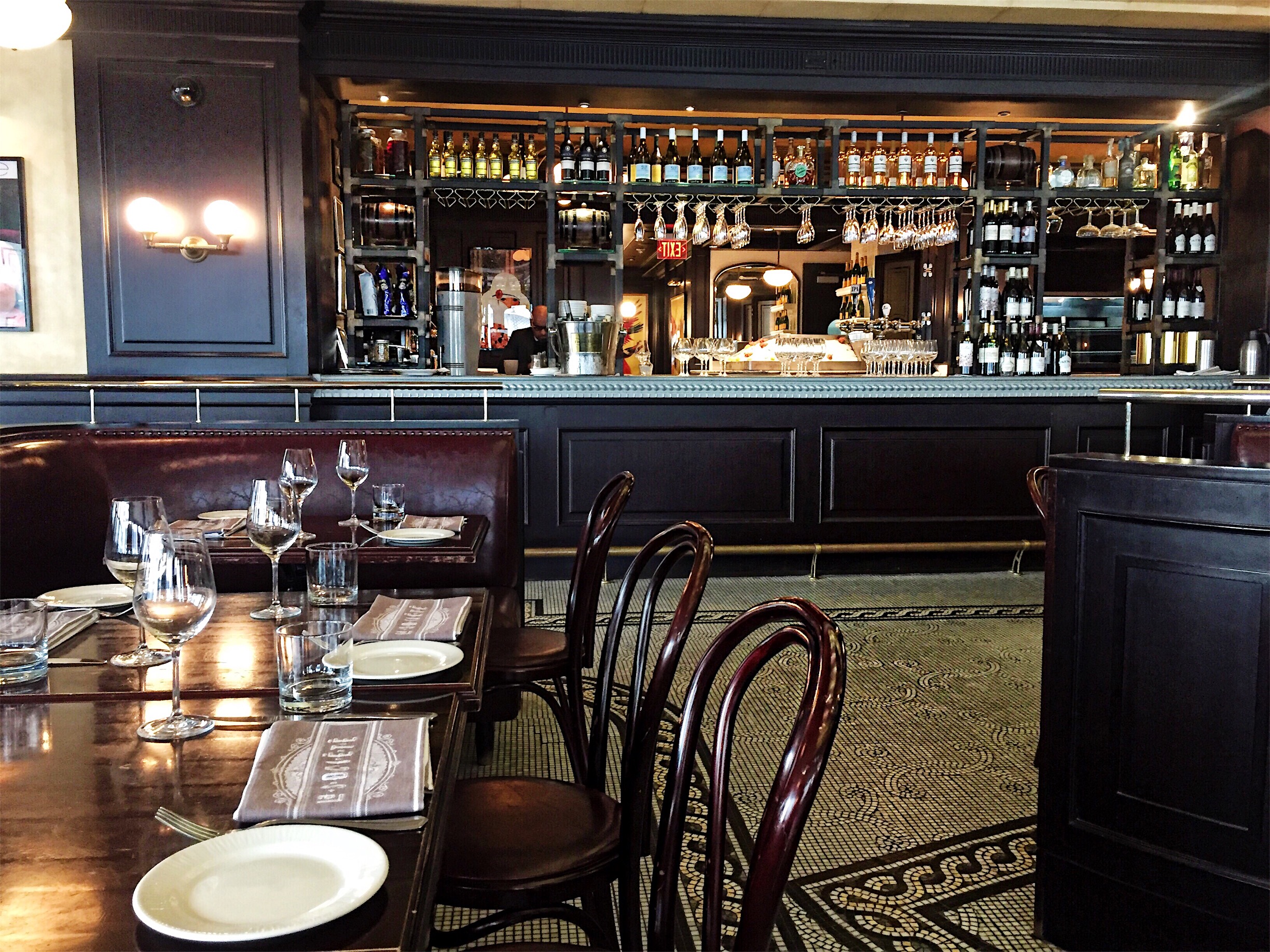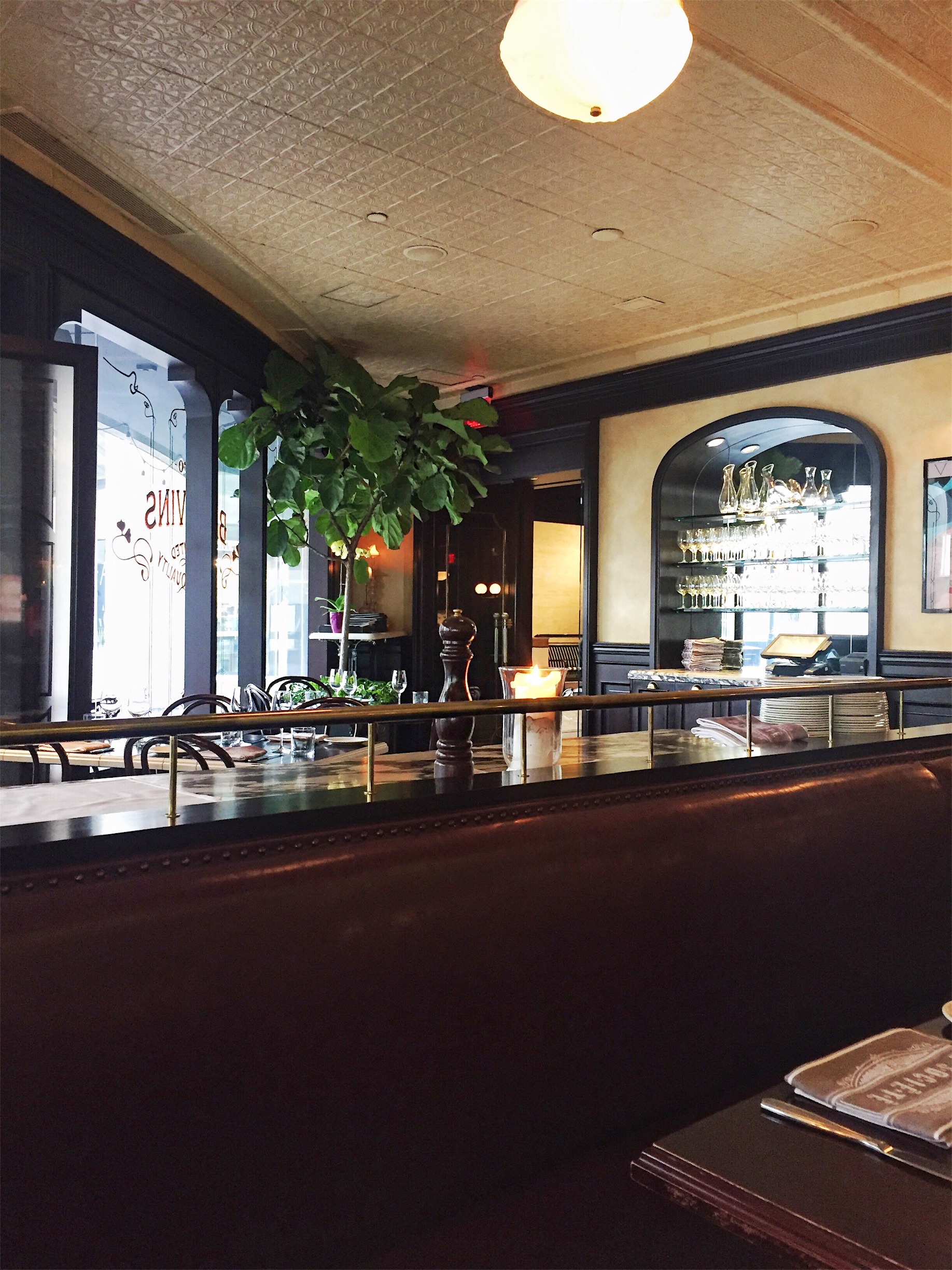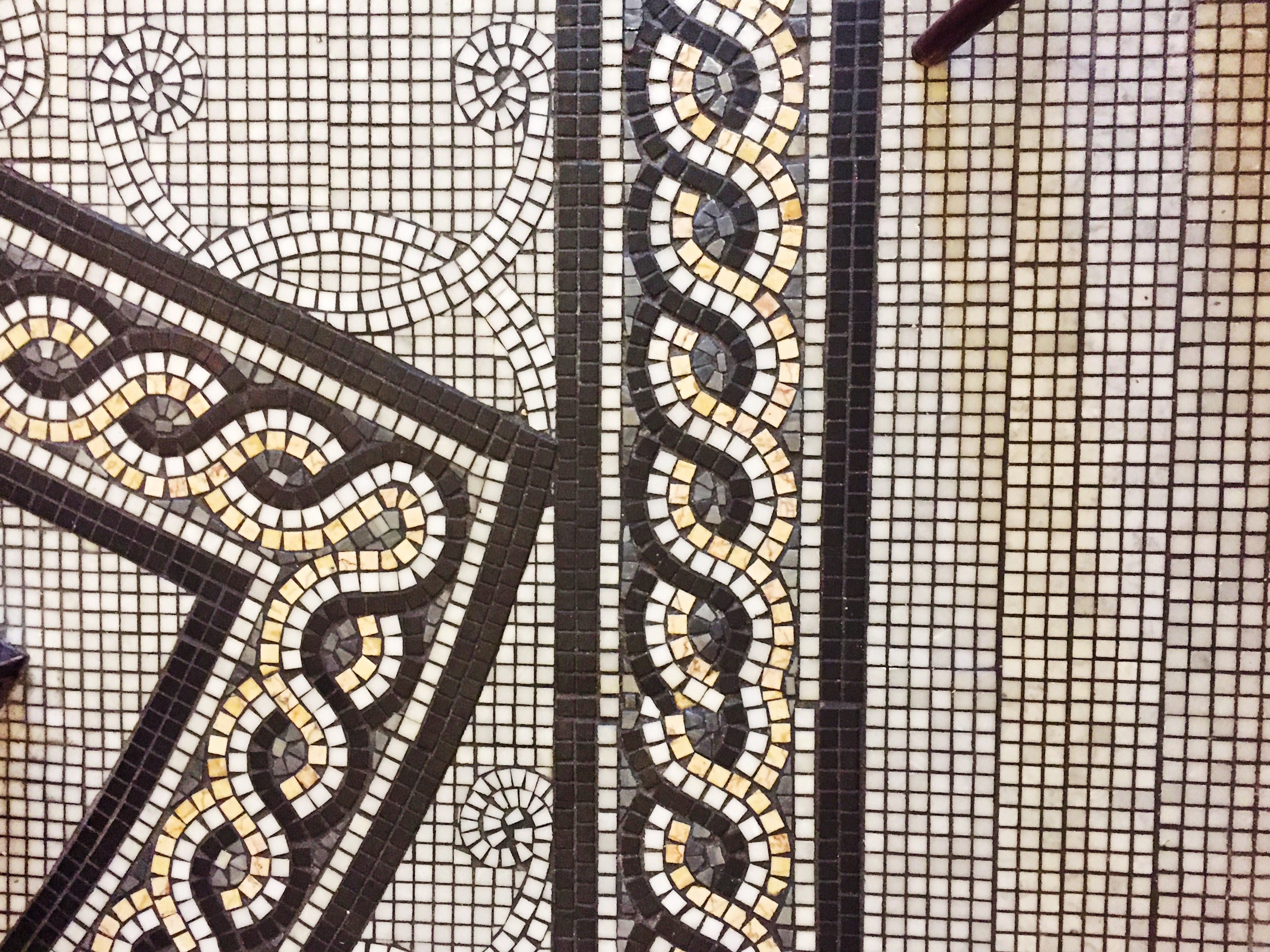 On to the food. See their menu here. There's a drop down menu you can click to select the menu you wish to look at.
From the Winterlicious menu, I opted to have the Lobster Bisque as my appetizer.
I chose the Rainbow Trout for my main course.
For desset I had the Mille-Feuille.
All three were absolutely delectable and they were beautifully plated. One thing I would like to also mention is that of all the restaurants I've visited during Summerlicious and Winterlicious, especially restaurants at a similar price point ($$$$), La Société is by far the most generous with their portion sizes. I have been to so many expensive restaurants where I personally feel they've decided to give out minuscule portion sizes simply because you're dining on the prix-fixe Winterlicious/Summerlicious menus as opposed to the full price menus. It really surprised me each time the waiter brought me a plate of food and the meal appeared to be the same size it would be if I had been dining on the regular menu.
Would I recommend La Société? Absolutely! Not just during Winterlicious but all year round. They say Paris is always a good idea, well in my humble opinion, La Société is also always a good idea!
Bises,
Arisa
Credits:
La Société
Address:
131 Bloor Street West.
Toronto, M5S 1R1
Website