Two Sisters Vineyards
Hello,
Today we're talking about wine tasting? Yes, wine tasting!
Full disclosure, I don't exactly know much about alcoholic beverages. I drink obviously but I'm not the type of person who can go to a bar and say to the bartender, "Hi, could you get me a cosmopolitan please". By the way, I only know of cosmopolitan drinks because of hearing about them in movies. Whenever I go out with friends and I'm looking at the drink menu, I just order whatever sounds like it tastes nice and not sour. That or I'll see someone sitting near me and they have this beautiful looking drink with a lavender flower in it and I'll ask the waiter to get me that exact drink. That being said, when it comes to wine… well I know there's red and white. That's a start, right? Haha.
It was a member of my family's birthday recently and they asked me if I wanted to join them and go wine tasting. I said sure because I'd never been before, and it sounded fun. It was also an opportunity to get out of Toronto and go see wine region here in Ontario.
Two Sisters Vineyards is located at Niagara on the lake. It's a beautiful place to visit. When you arrive, you have to drive up the property's long driveway. We went relatively early in the morning, so it was a beautiful sight to see the mansion-like building come in to view on the horizon.
My family chose to do the 'Explore the Grape Tour'. It includes a tour of the estate (including the barrel room) and three wine tastings.
The estate is incredibly beautiful. The wine consultant giving us the tour did an excellent job informing us about the estate, it's history, Ontario's wine region, the different wines made on the estate, the wine making process and just wine in general. It was both informative and very interesting.
(Click to enlarge image)
Up close with the grapevines
(Click to enlarge image)
The grounds of the estate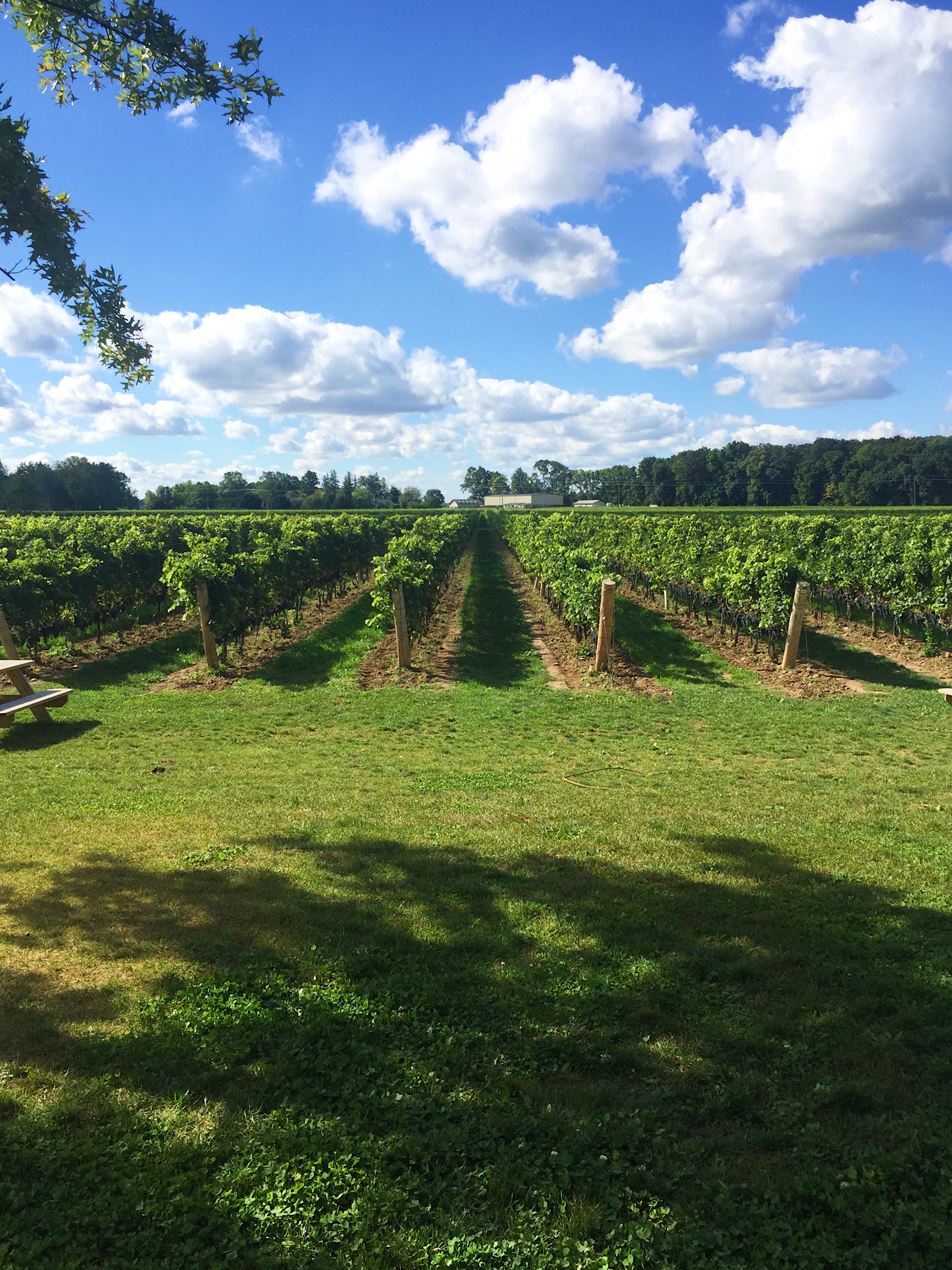 As I mentioned earlier, we were also shown the barrel room and had a wine tasting in that very room. I recommend packing a light scarf or sweater as it can get chilly in there.
The Barrel Room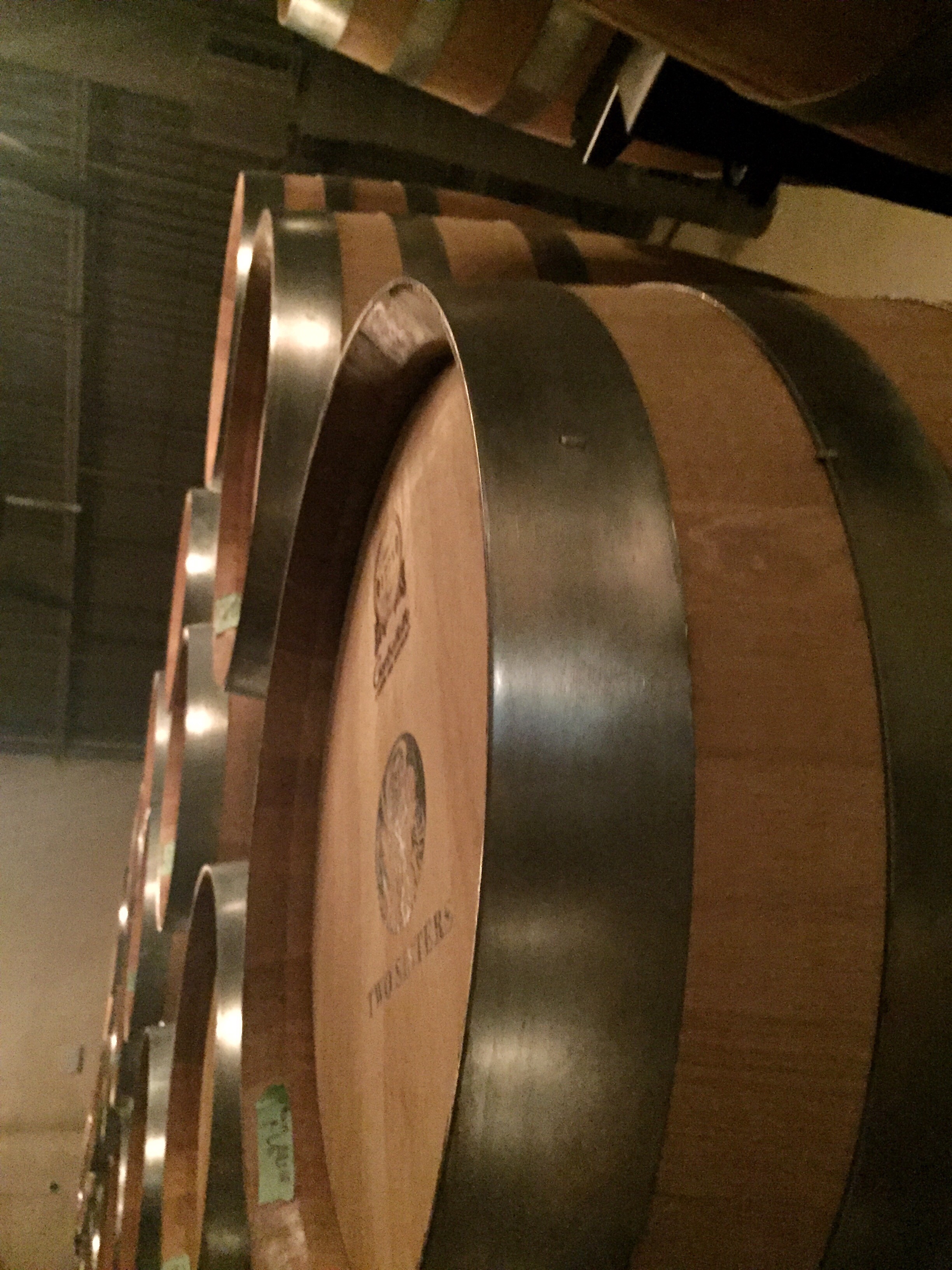 After the tour, we sat down for lunch at the restaurant on the estate which is called Kitchen 76. As it was quite sunny, we braved the crisp wind and sat outside. It was well worth it because the views were stunning.
(Click to enlarge image)
Fashion!
(Click to enlarge image)
Outfit Details:
Coat: H&M
Scarf: Front Row Society (Purchased at Chapters Indigo)
Jeans: Hollister
Bag: Michael Kors
Booties: Karl Lagerfeld (Purchased at Hudson's Bay)
To end off, I had a marvellous time. I really enjoyed my visit to Two Sisters Vineyards. The staff all over the estate were lovely, they were always checking in on us and asking if we needed anything. Two Sisters is a family owned business and we actually saw the owner walking on the grounds. He gave us a smile and wave from afar. It's a beautiful estate and I think it makes for a lovely weekend outing with a significant other, friends or family.
Please remember to drink responsibly. Don't drink and drive!
Till the next post,
Arisa
Credits:
Two Sisters Vineyards
Address:
240 John Street East, PO Box 608
Niagara on the Lake, ON
L0S 1J0
Website